The Best CBD: Made with Love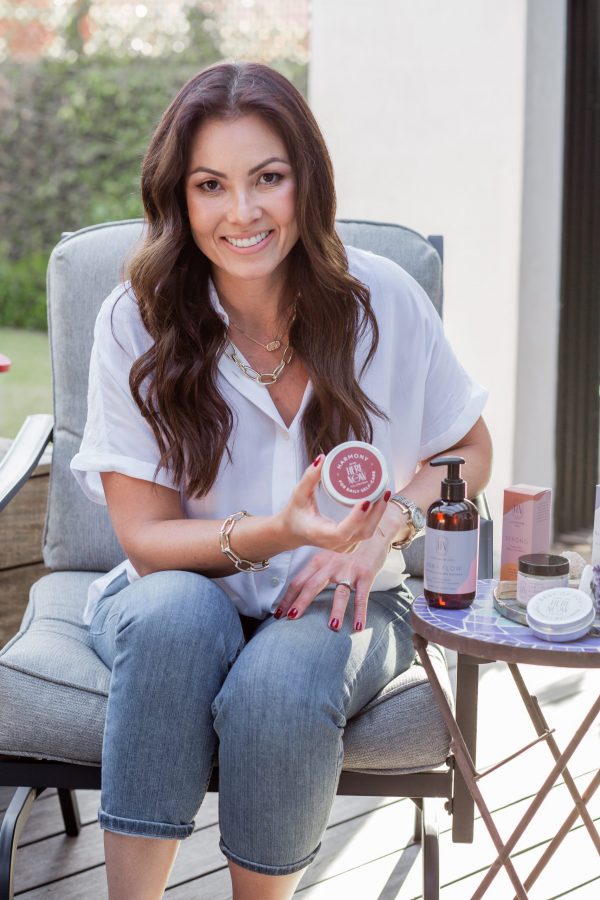 05 Sep

The Best CBD: Made with Love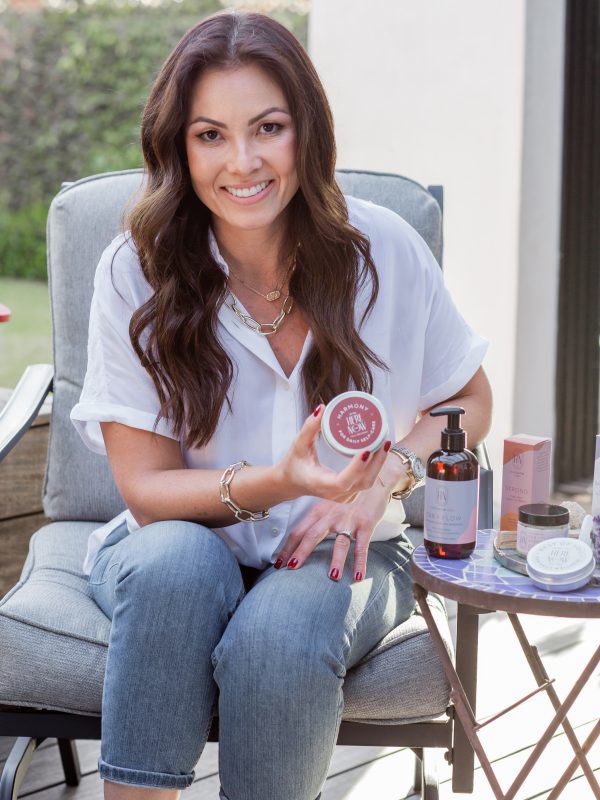 Alessandra Shirley, a successful software engineer and mother of two seemed to have it all. Behind the surface, she suffered from anxiety and panic attacks. Due to her upbringing in a small town in Brazil, Alessandra was taught to always opt for natural sources for her health and wellness. While on the hunt for an all-natural remedy for her anxiety and panic attacks, a friend suggested her to try CBD (cannabidiol or cannabis). She subscribed to long-held stigmas around cannabis and never considered the benefits of it medicinally. At the same time, she wanted to test whether it would treat her anxiety and stress, so she gave it a try.
Alessandra started the morning of her next day with the recommended dose of CBD. It felt like the heavy, grey, clouds of impending doom had cleared the skies of her life. It was like magic. After taking CBD regularly for a few weeks, she found herself more energized and focused. She was able to keep up with her two small children and perform better in her career as a software engineer. She was glad that she opened herself up to CBD because this compound ended up changing her life for the absolute best. She was so in love with how she benefited from it, that she could not help gushing about it to her friends. Noticing her enthusiasm, another close friend recommended Alessandra to pursue it as a business venture.
"What a great idea!" She beamed.
After conducting research on where she could find the best organic cannabidiol containing plants, and how to manufacture her products so that they were ISO-9001 certified and FDA certify facility, Alessandra has founded HereNow CBD.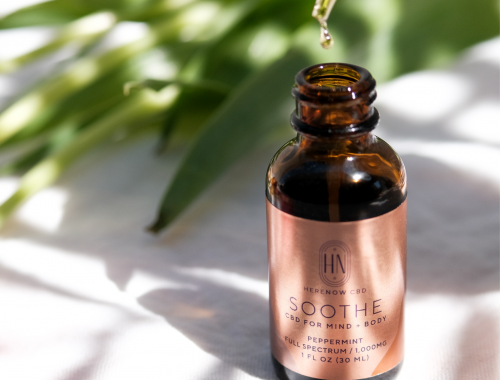 HereNow is made from the warmth of a mother's love. You can easily see that through the amazing thought and quality that goes into each product. It is safe, healthy, gentle, and a natural alternative to traditional psych and pain relief drugs for those who do not want to depend on pharmaceuticals. Alessandra wants to be around as long as possible for her family. She puts herself in the body of the consumer when picking out ingredients for HereNow. It is designed with your longevity in mind. Now, you will not have to worry about being too drained to attend your child's sports events or being preoccupied with the worries of not staying physically fit for your health and self-esteem. You can continue being active and alert in life while managing mental illness or body pain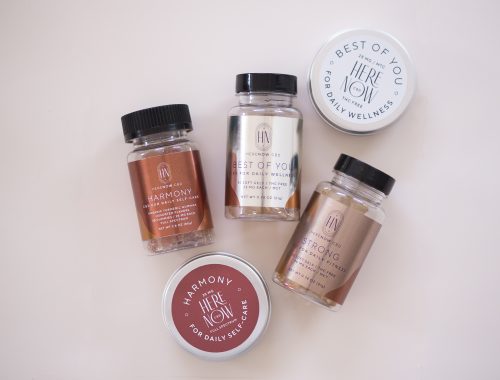 HereNow CBD products will help you get yourself under control without getting you high. Extracted from the highest quality cannabis crops organically grown in Colorado, HereNow CBD prides itself on providing clean products so that you know exactly what is going inside your body. They have a simple goal to educate the masses on managing mental illnesses like anxiety, depression, and panic attacks without having to rely on pharmaceuticals. HereNow CBD is simple, pure, and will not result in any harmful side effects. It is the perfect aid to get your health and wellness back on track. Here are some HereNow products to look in to:
These organic CBD gummies infused with turmeric are the perfect way to handle your stress and anxiety during tough times. Treat yourself to1- 2 comforting CBD edibles and dissipate your worries.
If you want the best of CBD without the small trace of THC, consider the Best of You soft gels. Made from hemp oil and easily dissolvable so that you can achieve the best version of yourself.
The contents of the balance tincture was fashioned to keep you calm and alert so that you can manage your day to day life. Bonus points if you apply a drop to your face! CBD works wonders for your skin.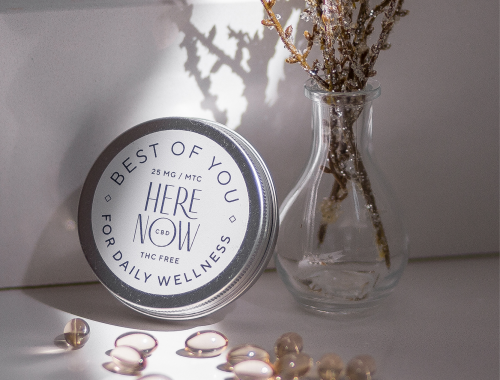 CBD for Anxiety

CBD products from HereNow are specially designed to to reduce stress, enhance mood, increase alertness, and help you find your perfect balance. If you struggle with anxiety, depression, and panic disorders, HereNow should be your go-to product.

CBD Oil Benefits for Skin

HereNow CBD can also be used as anti-aging antioxidants, massaging a drop of CBD oil into your skin improves blood circulation, its anti-inflammatory and moisturizing properties.
Is CBD the cure for clear skin? Additionally, CBD can also help with treating eczema and psoriasis.

CBD for Pain

HereNow CBD tinctures and massage oils have helped many with muscle pain, body aches, joint pain, and arthritis. You can take the tinctures by mouth or use the EBB+FLOW topicals or massage oil.

CBD for Sleep

For those who suffer from insomnia, taking the recommended dose of HereNow CBD Sleep Tight before bed improves your quality of sleep so that you wake up feeling refreshed and ready to tackle the day.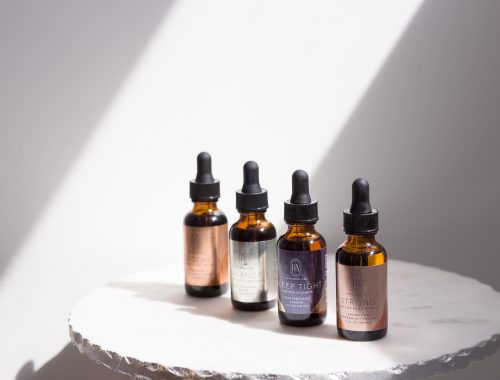 When Alessandra told me about how HereNow CBD would alleviate my anxiety and stress levels, I was intrigued. I had purchased a ton of product just to try it out and it was worth every penny! When I opened up my package, the presentation of the products was very artfully done that it felt like I received a gift from a close friend rather than ordering product. Each item was so elegantly decorated and labeled that I just had to take a photo! My husband and I were so tempted to try the mouthwatering Harmony CBD gummies that we each had a dose before bed. The following day when we woke up, we felt so refreshed and ready to take on the day! Here are some more discoveries I found after using HereNow products:
I first experimented with HereNow CBD, during the harsh Chicago winter when the icy cold winds beat down on my skin leaving it dry and ashy. When I got home from work, I dabbed a few drops from my HereNow Balance tincture and massaged it into my face. I felt instant relief from the dryness. I made CBD oil as a part of my daily skin regimen and after one week, my skin appeared more even toned, glowing and moisturized than ever before.
My favorite product from HereNow has got to be the Harmony turmeric infused gummies! Not only to they look appealing, they also have been a life savor of mine on the days when I feel overwhelmed. After a busy day, I had a huge migraine. I popped two CBD gummy bears and took a nap for an hour. When I woke up, my headache was gone. I felt so at ease with myself and was in a great mood for the rest of the evening.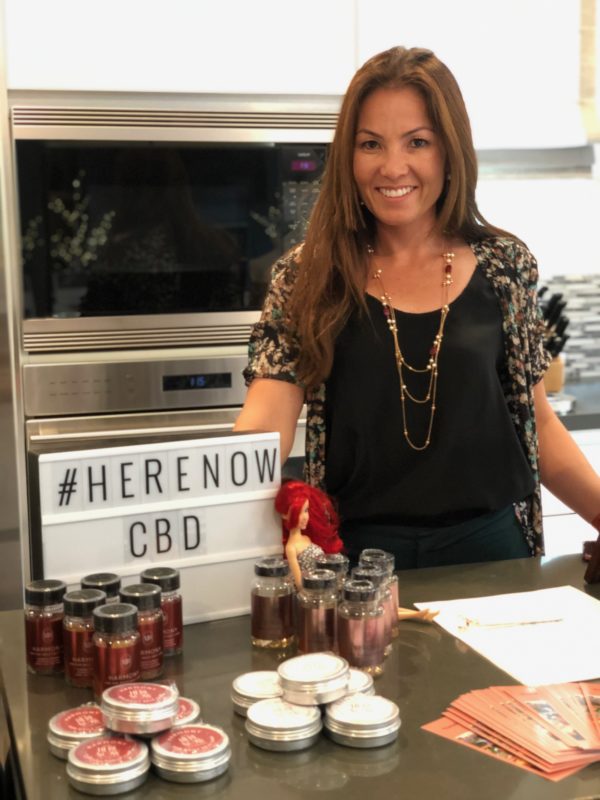 Alessandra knows how HereNow CBD has helped her power through her days. It calms her mind, soothes her soul, and heals all her past pains and triggers. The natural health source powers of CBD unleashed the positive light buried inside her. Because it has availed her, Alessandra has been able to touch the lives of many others through her brand. She believes it can help many more people too. Due to its business success, HereNow CBD is available for sale at a yoga studio in Laguna Beach, and spas in Redondo Beach, in California. Alessandra hopes to get her product into more stores in the future.
With the rise of Covid-19, people are suffering from mental illness more than ever before. The anxiety and tension behind realizing the fragility of our lives is enough to send us into fight or flight mode. Panicking is not going to help us get through these difficult times. Our saving grace is getting our mind in check so that we can stay calm and fight our battles the best we can. There is no better time to witness the wonders of CBD than now. HereNow CBD is available online for your convenience. Purchase today and bring out the best in yourself!
Click here to purchase HereNowCBD
To keep up with the latest from HereNow CBD, follow them on Instagram @herenowcbd
Follow @storyhustlermedia on Instagram to stay tuned for more amazing stories!